Just by looking at the graph, we know that the population in Malaysia is rapidly going.
Which of course as a developer, I would definitely plan on building more houses. Which we can observe that nowadays there are a lot of projects up for sale. There are a lot of vacant lands exchanging hands and being developed. I definitely not know how to write about it in economic terms, I am just making some simple observations on the progress of this sector in Malaysia. The growth in population certainly effects the development as the demand for property increases.
Thus, based on this condition, prices must go up. Its because the product of the demand takes a long time to finish. Even though we have more than 10 projects going at a time, it takes 2 years at least to finish them. Thus the demand is still high even after the products are on the market. Since, it is not a good reason to increase the price as high as we have ever seen in Malaysia. This is the average price in 2010 for a single-storey terraced house...
Now in 2012, it increased up to RM 240,000.00 per house. Imagine the price for a double-storey terraced house. The price is now on average RM 350,000.00. A single-storey semi-d is now RM 500,000.00, a double-storey semi-d is RM 800,00.00. This is insane, it even effects the rural areas now. Even Penang get the same effects, Malacca, Negeri Sembilan and all over Malaysia is affected by this property price burst. What is the developers right to make the house price increase like that. Who is this speculator that keeps saying that the land market price is increasing just because of the development that happens around the area. There is somebody who observes and manages this phenomenon, right? Can't or won't they do anything to prevent this from happening? The situation is actually make our youngsters, our newly weds, our low and mid income earners having a hard time to get a dream home. The loan is too big for them to bear. Is this what they want as an outcome? We as the citizen of Malaysia are actually suffering in trying to get a good home due to the high price. It is unimaginable. How can the tribunal just let the speculator speculate on the price and say this is the price that we have to face due to development? Something's need to be done.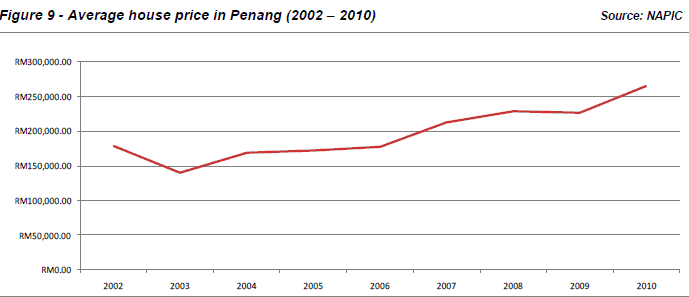 The debts that we Malaysians have to suffer just because the demands of having a good life cost us a lot. Just hope that somebody with a lot of empathy understands that. What we Malaysians are actually suffering now is the hope of having a good life. And for me, to face this condition, be wise in spending. Use less credit cards, as I have none. Plan on what you want to buy and what you want to have. Don't buy the things that are not in your list. Think of what you actually need and not what you want. And before you start spending, saving first, 20% will put you in a manageable position. In addition keep RM 100 at somewhere safe in the house, just in case. That is what I did and I'm having quite a good life. The good life; not burdened with money matters, come after I paid all my tates every year.